Interviews
Read all the interviews done by Arabian Punch Front below!
Updated 10/29/2016
October 2016 -
Get to Know WOGA's Sloane Blakely
August 2016 -
Adjusting from Elite to UCLA
August 2016 -
Cintia Rodriguez: I Can't End Like This
May 2016 -
Special APF Video Feature
Gym-Richelieu: Victoria-Kayen & Rose-Kaying Woo
March 2016 -
Chantysha Netteb (NED) Back From ACL Tear
February 2016 -
Adjusting to Gymnastics Again: "Just Keep Swimming, Fish"
April 2015 -
10 Questions with British Coach Nick Ruddock
January 2015 -
The Gym-Max Family
January 2015 -
Nansy Damianova: I Would Do It All Over Again
July 2014 -
Spotlight on Thema Williams (TTO)
February 2014 - Brenna Dowell: I Moved On
Part 1
and
Part 2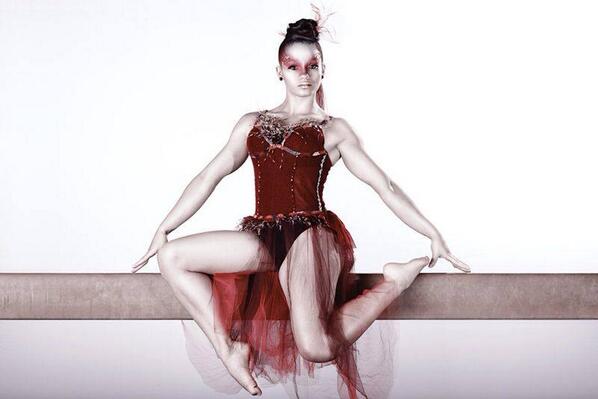 January 2014 -
Kirsten Beckett (RSA): Hungry for More
January 2014 - Author Interview: Julie Cross
Part 1
and
Part 2
November 19, 2013 - Mykayla Skinner: Sights Set on Rio
here
Sep 27, 2013 - Dominic Zito: Something Different
Part 1
;
Part 2
May 26, 2013 - Brittany Rogers: Keep the Dream Alive
Part 1
;
Part 2
May 14, 2013 - Sabrina Vega: Don't Settle for Less
Part 1
;
Part 2
Interview with Talia Chiarelli (CAN)
March 5, 2013 - Talia talks about the lead up to 2011 Worlds and the 2012 Olympics, including the injury that forced her to withdraw, and her future at the University of Michigan.
Interview with Amanda Jetter
Nov 8, 2012 - After the 2012 US National Championships, Amanda Jetter announced her retirement from elite gymnastics and her excitement for a future at the University of Alabama.
Interview with Video Editor Chris Saccullo/iLitter
August 13, 2012 - An interview with Chris Saccullo (iLitter on youtube) about his montages - great for promoting gymnastics.
Interview with Video Editor AshleyAKAFlipper2
July 9, 2012 - An interview with Ashley who makes fabulous montages on youtube.
Interview with Lexie Priessman
May 23, 2012 - Lexie (Alexis) was born on January 23, 1997 and is, therefore, ineligible for the 2012 London Olympics by 23 days... Lexie is probably best known for her floor work where she can have a 6.2 d-score on floor ... which is competitive with the United States' best seniors.
Interview with Elizabeth Price
May 3, 2012 - Elizabeth Price is one of the 1996 ladies that just turned senior this year... Perhaps her most exciting result was on vault where she debuted her explosive Amanar to earn 2nd place with a 15.7. On floor, Price boasts a 5.9 D-score with some very powerful tumbling including a double double and a double layout. Click above to read more.